Massimo Modular featured in magazine's video interview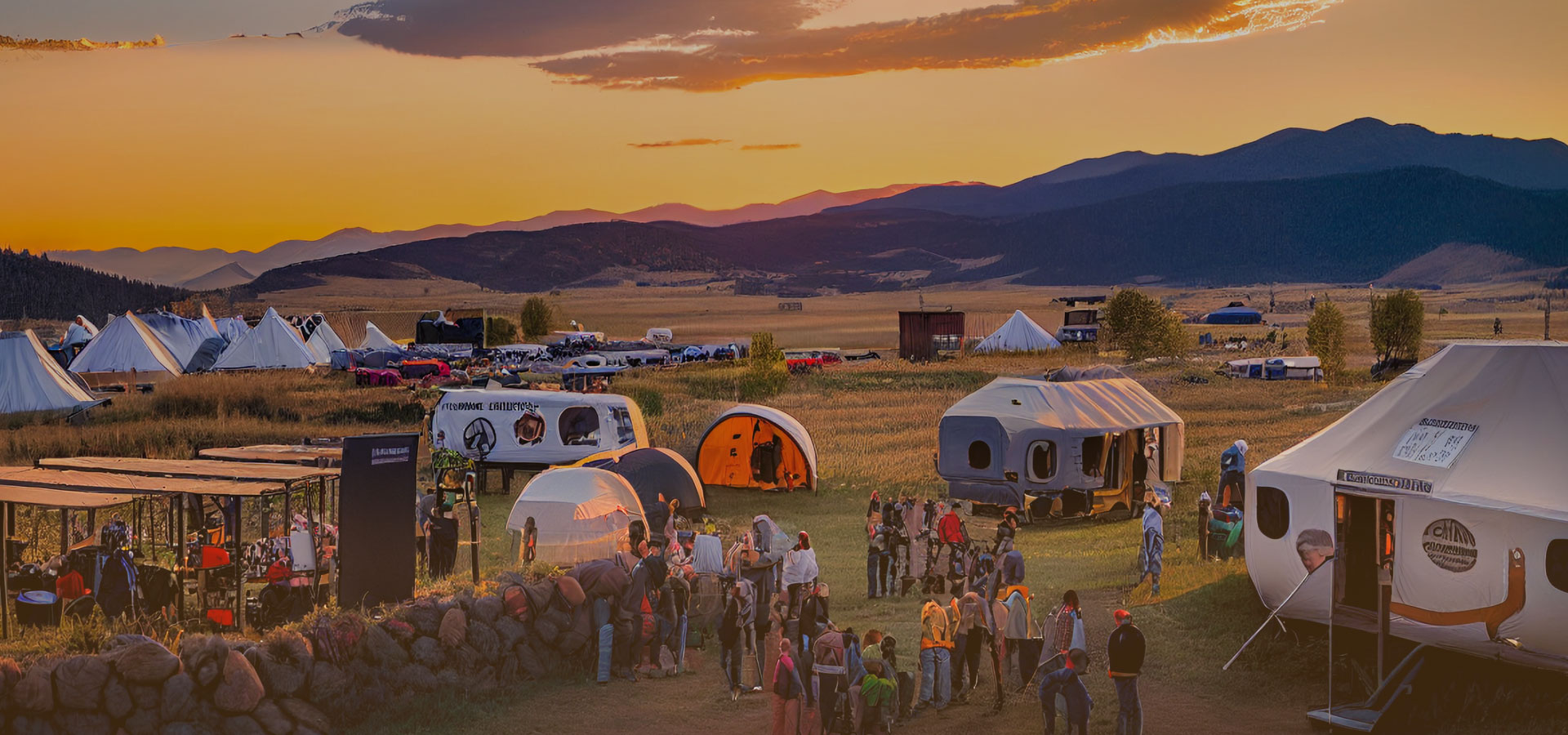 "Units that were catching the eyes of consumers included a space-age looking modular unit produced by Massimo Modular that looked like something out of a Star Wars movie."
That's how a leading industry trade magazine described the Massimo Modular vessel house display during October at The Glamping Show Americas 2023 at the Arapahoe County Fairgrounds in Aurora, Colorado.
Woodall's Campground Magazine, a trade publication for RV park, campground and glamping park owners/operators, interviewed Gerrit Vanderwerff, sales director at Massimo Modular, as part of its event coverage. Massimo Modular exhibited at the show for the first time in 2023.
Click the link below to view the video interview from The Glamping Show:
https://www.youtube.com/watch?v=hWAHnBq4ff4

The Voyager vessel house on display at the show stole the spotlight, also garnering coverage in the Woodall's magazine article.
You can read Woodall's coverage from The Glamping Show by clicking the link below (page 3):
https://woodallscm.com/flipbook/2023-12/?page=2
The Voyager vessel house on display at the show that caught the attention of the magazine has been designed and constructed with the highest quality materials available on the market today, all for only $99,999.00 plus freight. If "living in the scenery" is your goal, this intelligent ecological cabin is your ideal addition. It's eco-friendly, without environmental impact or waste, and is perfect for eco-conscious outdoor enthusiasts. Installation takes only two hours, without the need for on-site construction and decoration. This innovative solution eliminates the inconvenience typically associated with traditional construction.
What about the design? CITIC Design Institute's modular splicing structure is patented and designed to resist earthquakes over level 8 and typhoons over level 12, with over 70 years of estimated service life.
Of course, you won't find a better view from your living space than what you get in the Voyager. You can escape to stunning 270-degree panoramic views through floor-to-ceiling windows, enjoy top-notch insulation, sleep under the stars or wake up to stunning sunrises, and recharge in pure natural surroundings.
And you can bring others to enjoy the experience. The Voyager sleeps four occupants. It's 37.7 feet long by 10.8 feet wide and 10.5 feet tall. The building area is 409.0 square-feet. Net weight is 23,148.5 pounds. Electric power specifications are 15kw / 19kw.
Yes, the Voyager has all the comforts you could ever want, including stove/oven, stainless vent hood, refrigerator and washer/dryer.
Of course, there's plenty more to make your new Massimo modular home a pleasure for all, including entry stairs, smart door lock, water heater, electrical hook-up, sewer joint, U.S. standard outlets, standard color façade panel, standard color external aluminum panel, standard color internal panel, standard color shelf panel, ultra-low energy thermal insulation system, panoramic insulated double glazed window system, environmental wood floor, integrated bathroom, automatic curtain, underfloor heating system, an all-in-one smart control system and 2 AC (3HP air conditioning and heating) water heating and ventilation system.
All Massimo Modular vessel houses are provided with a Smart Home System – a sustainable smart home management system that can be controlled through your smartphone. On your touchscreen, control the smart door lock, smart lighting, air conditioning, automatic curtain and underfloor heating.
Following is a closer look at what happens after you joined the growing list of customers throughout the U.S. who have purchased a Massimo vessel house.
Once the product is externally packaged, it will be shipped in a large flatbed truck. During shipment from Massimo headquarters in Garland, Texas, to the camp site, strict safety protection measures will be adopted to ensure safety and stability during transportation.
After the vessel house arrives at the project site, it needs to be hoisted and landed by a large crane. Appropriate hoisting equipment must be used. The product has been designed with hoisting points and tonnage data provided.
The base installation of the product needs to formulate a construction plan for the excavation of the pile foundation according to the soil conditions to ensure the safety and stability of the product landing.
Compared to other options you might be considering, it's a straightforward process. All Massimo Modular vessel houses are Assembled in the USA at company headquarters in Garland, Texas.
To purchase a Massimo Modular vessel house, call (877) 983-7735 or email [email protected]. Even better, stop by and visit us in the Dallas-Fort Worth metro at 3101 West Miller Road in Garland.

Just browsing online? Head over to https://massimomodular.com/.